About Urbana Ironworks
Quality and Experienced Custom Iron and Steel Projects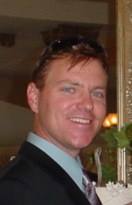 Mike's Welding Service was established in 1996 when the owner, Michael Roderick used a tax refund check to purchase his first welder. He made a homemade trailer and started advertising as a fabrication and mobile repair shop. After one year, Mike found his niche in fabricating rails for home builders. His first contract was with NVR then with Craftstar and Craftmark homes. By 2000, the housing market was red hot and Mike expanded his company. He soon built a larger welding shop with an overhead crane and incorporated two 300 gallon paint tanks into the operation. The paint tanks are used for dipping the rails and other products, one tank filled with an industrial primer and the other with an industrial black paint from PPG.
Mike's Welding Service, Inc. became incorporated in the state of Maryland in Jan. of 2001. Mike hired his 1st then 2nd employee and serviced home builders in 4 states including Maryland, Virginia, West Virginia and Pennsylvania. The company continued to grow, working primarily for builders, landscapers, property management companies and home owners without any advertising until late 2008, the day of reckoning for the housing industry.
In 2008, Mike's Welding Service, Inc. had a young man develop a website for the company and Urbana Ironworks was born, a new division of Mikes Welding Service, Inc. We started looking at more customized ironwork, small commercial jobs and structural steel. We quickly expanded to the District of Columbia where the housing, residential and commercial markets were seemingly unaffected by the recession. With several of our competitors stepping away from the business or downsizing we also took advantage of the talented labor on the job market and expanded our business again. We added a structural steel shop and expanded our parking lot in 2013.
Today we do stainless steel and aluminum cable rail systems, custom iron and aluminum railings, structural steel, steel stairs, stair towers, miscellaneous and ornamental steel. We have anywhere from 6 to 8 employees and several subcontractors that we use on a regular basis when needed to complete jobs in a timely fashion. We have proudly worked at Arlington National Cemetery, National Cathedrals' Elementary School, Metro Station at Landover, MD, The US Naval Academy in Annapolis, MD and many apartment complexes in Washington DC and the surrounding areas working for UIP, Snead Construction and other smaller firms.